Are you using the right PMR system for your pharmacy? The modern-day PMR system needs to do a lot more than just dispense medications.
A modern-day system needs to support the running of your pharmacy while also being cost-effective. It needs to be a feature-rich solution that streamlines workflows while providing you with the flexibility you need.
RxWeb has everything you need to run your pharmacies effectively and efficiently. As well as providing your business with substantial savings, our system will also help you to manage the day-to-day operations of your pharmacy by seamlessly running clinical services, patient communications, stock management, robot integrations and more.
Not only is RxWeb the modern-day PMR system, it's the PMR system for the future. Does your provider offer you a hub and spoke solution at no extra cost? Or allow you to dispense on up to 6 terminals at no additional cost? Our system works harder for less.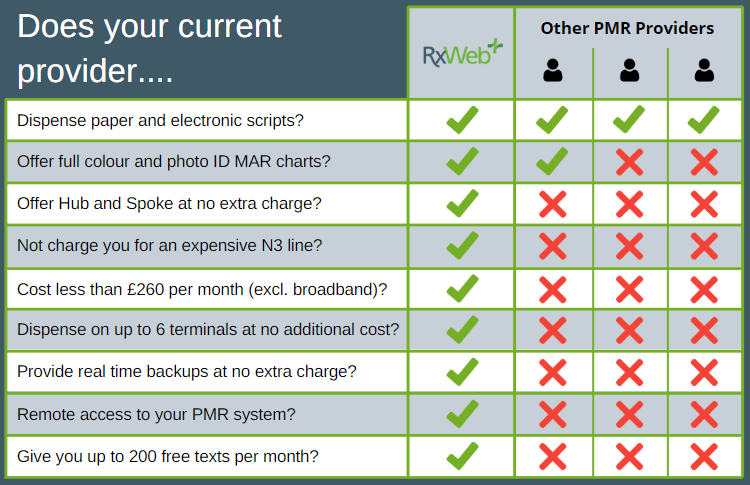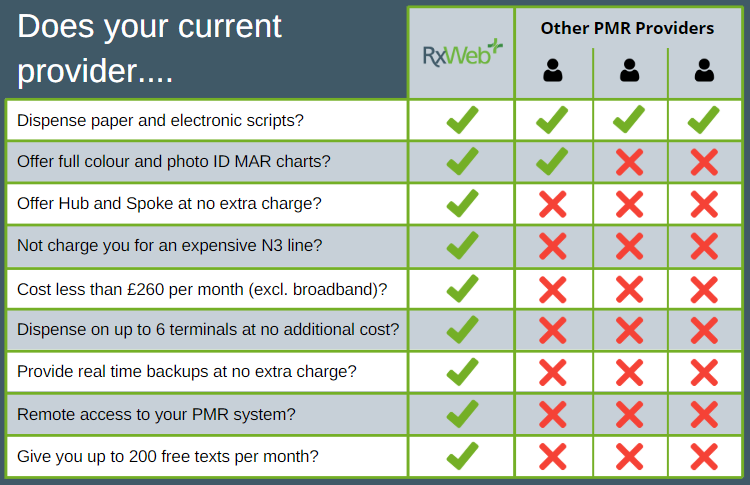 Simply put, we provide the most cost-effective and advanced PMR system on the market. This is reflected by our status as the fastest-growing cloud-based PMR in the UK.
"As a group of 11 individual branches, I can testify to the advantages of a web-based platform and anytime, anywhere access. It is reassuring to know that if the system goes down, data recovery is not an issue. And with everything encompassed in the one fee per branch, RxWeb now makes the most sense economically, particularly for a multi-user site with numerous terminals. Product support has also evolved drastically over the years; it's great to be able to speak to someone one-on-one as opposed to logging a call and awaiting a response. And as one of the first adopters of RxWeb, I have had no problem recommending it countless times to colleagues and friends and will continue to do so."
– Bipin Patel, Operations Manager, Clockwork Pharmacy Group
If you're ready to take advantage of all these benefits and more, please do get in touch, we're just a call or click away. You can find our contact details here.
In the meantime, if there's anything else we can help you with, let us know!